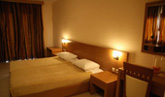 Our complex consists of fifteen fully equipped studios and a four-bedded suite, each one with its own veranda. All rooms have been decorated with modern, ivory colored, comfortable furniture , designed to meet the most demanding needs.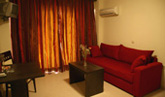 Each room has a private kitchen, television, air conditioning, internet access, telephone and a private bath. Our luxury suite has an additional living room and a huge balcony which offers a magnificent view to the gulf of Evoikos.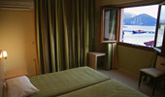 You may be given the luxury of enjoying breakfast in the privacy of your room but only after previous notification.